"Bucky Doll"

Size:  7" Tall

Medium:  Super Sculpey, Lycra, & Vinyl

Artists:  Tom Key(Head / Hands Sculpt), & Kris Meadows(Costume)

Bucky was done as a work for hire project for Toyfare Magazine. They liked our work from the two contests that Kris Meadows and I had won with them, so they asked us to do a custom figure for their "Twisted Mego Theater" section.      

Kris again did the costume out of spandex lycra and various materials, and I sculpted a custom face and fists. He was done over a Mego Teen Titans doll from the 1970's.

Bucky has since appeared many times in the "Twisted Mego Theater" section. Perhaps, some of the viewers may have seen him there?

This image Copyright Tom Key and Kris Meadows 1998

Bucky Copyright Marvel Comics 2014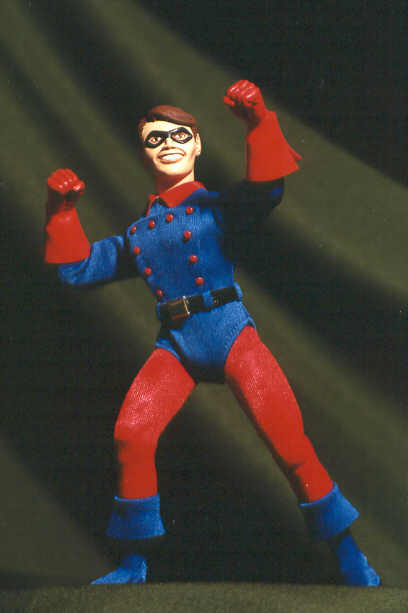 (c)Tom Key and Kris Meadows 1998