"Electro-Superman Doll"

Size:  12" Tall

Medium:  Super Sculpey, Lycra, & Vinyl

Artists:  Tom Key(Head Sculpt), & Kris Meadows(Costume)

The Electro-Superman Doll was done as a follow-up to the Samaritan Doll once again for Toyfare Magazine's "DC Animated Design Contest". Kris Meadows fashioned the revised Man of Steel's (now the Man of Energy's) costume out of a spandex lycra material and did the white parts with in a special heat-activated vinyl. I sculpted the head in Super-sculpey in the animated/Bruce Timm style. We then cast the head in resin and fitted it onto a Disney Hercules doll.

The doll won FIRST PLACE and we were very pleased to say the least!                                             

This image Copyright Tom Key and Kris Meadows 1998

Superman Copyright DC Comics 2014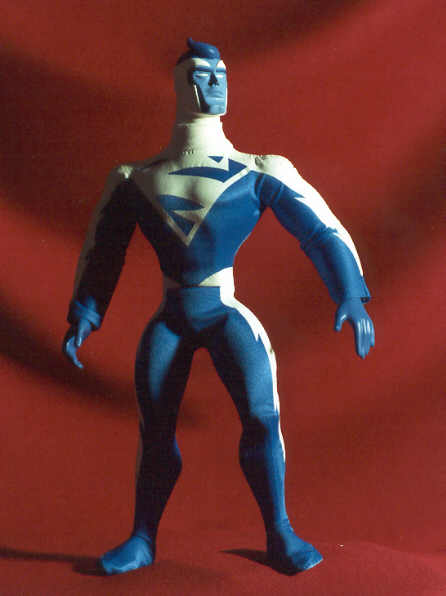 (c)Tom Key and Kris Meadows 1998