"Superman: Last Son of Krypton Drawing"

Size: 8.5" x 11"

Medium: Pencil on Bristol Board

Artist: Tom Key

This Image Copyright Tom Key 2002.

Superman Copyright DC Comics 2014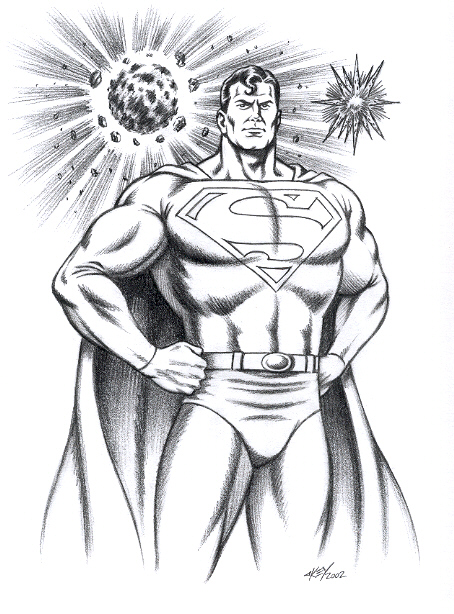 This drawing was done for a client of mine. He has the Kingdom Come version of this sketch, and this time wanted Superman in his traditional costume with the planet Krypton behind him. I was happy to oblige!