Size:  8.5"x 14"

Medium:  Pencil on Paper

Artist:  Tom Key

This was a sketch I did as a study for a larger piece depicting all four actors to play Superman on screen: Kirk Alyn, George Reeves, Christopher Reeve, and Dean Cain. Someday soon, I'll get around to doing the larger piece and hopefully have prints for sale!

This piece has also been reproduced as a mural on the outside of the SuperMuseum in Metropolis, Illinois.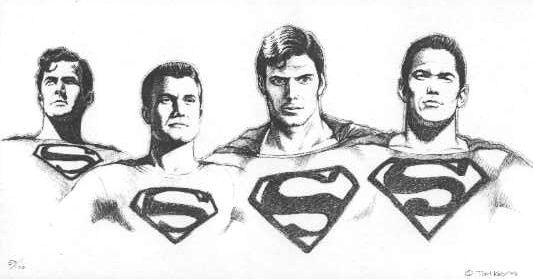 This image Copyright Tom Key 1998

Superman Copyright DC Comics 2014